Bring your own tent Overnight Camping Nov 2 – Nov 3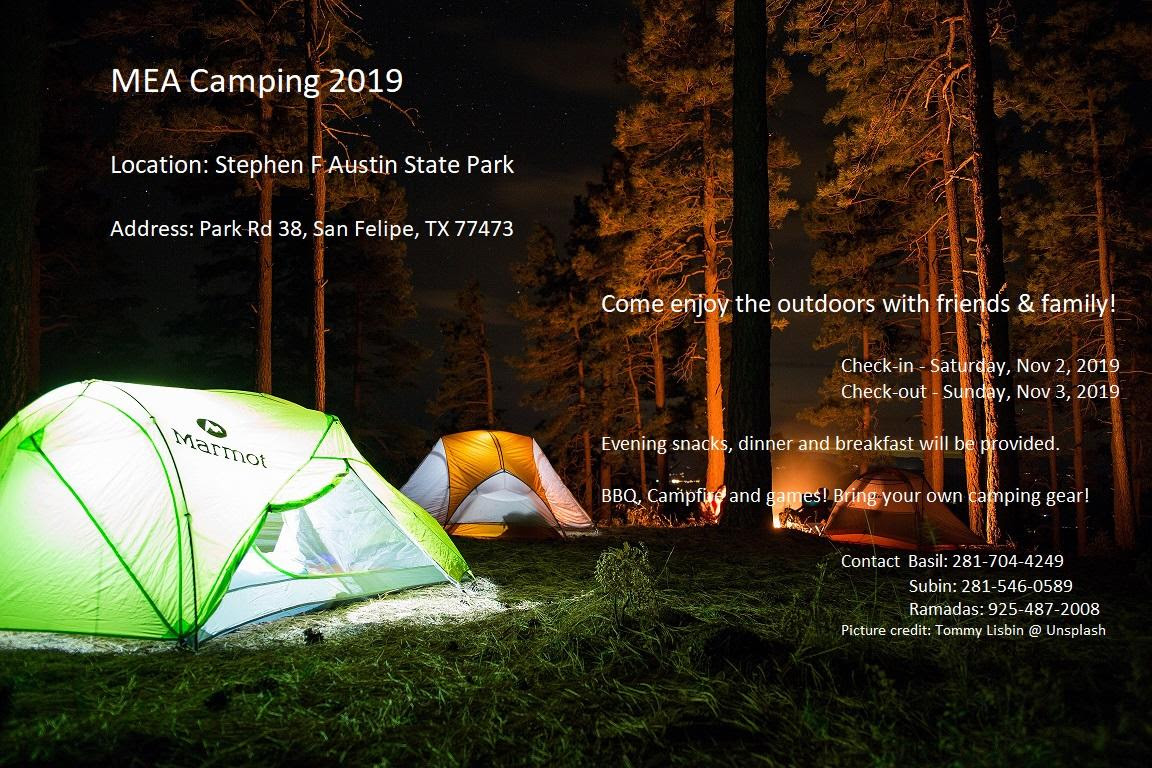 Save the date for MEA overnight camping at Stephen F Austin state park. Check-in is at 2:00 PM on Nov 2, 2019 and check-out is 12:00 PM, Nov. 3rd. Food, including evening snacks, dinner and breakfast will be provided by us. There will be BBQ and we have a lot of fun activities planned!
Please register and pay using the form below.
If you want to register individually do so through the form here
Please contact Basil(281-704-4249), Subin(281-546-0589) or Ramadas(925-487-2008), if you have any questions.